2nd Annual FERIA Partnership Conference

"Supporting Latino Families' Culture & Language: Building Bridges to the Future"

Saturday, November 5, 2016
8:00 AM – 3:00 PM (PST)

Our goal is to provide families in the South Bay and San Diego area with educational information to better support their children's education, mental health well-being and access to community resources.
Invited Speaker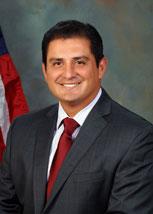 Senator Ben Hueso
Ben Hueso was elected in March 2013 to represent the 40th Senate District. The district includes portions of San Diego and all of Imperial County. Hueso previously served as an Assembly member where he championed legislation to create jobs, improve access to healthcare, create housing, secure clean and reliable water, resources, and create safer neighborhoods. Hueso also served as a San Diego City Council member where he was elected as Council President and served on the California Coastal Commission. Hueso holds a Bachelors of Arts degree from UCLA. He and his wife, Laura, live in Logan Heights with their four sons.
Keynote Speaker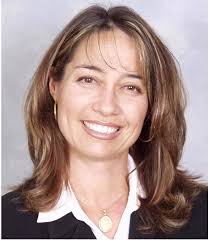 Diana Pastora Carson, M.Ed.
Carson is a teacher, author, disability rights advocate, and a consultant and speaker on inclusion and diversity as it relates to disability.Her journey began as a child when her brother was not allowed to go to school because he had a disability. She was overjoyed when a law was passed to allow all children with disabilities to attend school. At school on the playground she was eager to play with her brother until she was stopped by a big metal fence. That day planted a seed of desire for a world where all people truly have the same opportunities.
---
Workshop Topics
Our workshops are presented by experienced speakers that work closely within our San Diego community and the topics we discuss are determined by what our community needs the most.
Student Leadership Program
Conference Focus:
Working with English Learners:

Self Determination
Creating Able Pathways
Building Strong Family Support System
(Home ● School ● Community Connection)
---
Sponsored By:
The Department of Special Education SDSU
Adelante Project, SDSU
Southern Area International Languages Network (SAILN), SDSU
Dual Language and English Learner Program, SDSU
Parents Institute for Quality Education (PIQE)
San Diego Unified School District
Sweetwater Union High School District
South County SELPA
Harold J. Ballard Parent Center
State Council on Developmental Disabilities, San Diego, Imperial Office
San Diego Regional Center (SDRC)
Disability Rights California
Team of Advocates for Special Kids (TASK)
Exceptional Family Resource Center
The California Southern Optimist Clubs (15)
Molina Health Care
Arc of San Diego & Other Organizations/Agencies
Mental Health America of San Diego County