4th Annual FERIA Partnership Conference
Saturday, November 10, 2018
8:00 AM – 3:30 PM (PST)

"Lighting the Pathway to Success and Wellness"

Our goal is to provide families in the South Bay and San Diego area with educational information to better support their children's education, mental health well-being and access to community resources.
Keynote Speaker
My Journey Through the Mountains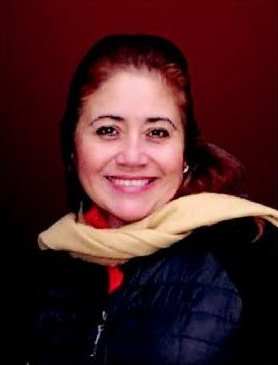 Clarisa Solís
is an Educational Psychologist since 1987, has a Master's Degree in Neuropsychology and a Doctorate in Psychology. She was the founder of the first private special education school in Tijuana.
For more than 25 years she has worked with children with special needs, such as autism, Down syndrome, intellectual disabilities, cerebral palsy, learning disorders and attention deficit. This experience allowed her to develop integration programs to change the behavior of the whole family. Other programs focused on communication between the couple and their children and emotional codependence.
Since 2005, she has been leading support groups for women's self-improvement, as well as offering conferences for parents on issues related to sexuality, communication, relationships and family discipline. She worked as a special education teacher at CETYS Tijuana University for eight years and received training from the National Center for Montessori Education, as a teacher of the system.
In 2011 the book Barreras de la Comunicación was published together with Montana and Mayorquin. For two years, every Tuesday she participates in the Radio Aprendiendo a Vivir program.
---
Workshop Topics
Our workshops are presented by experienced speakers that work closely within our San Diego community and the topics we discuss are determined by what our community needs the most.
Student Leadership Program
Conference Offerings
Workshops/Resource Fair Designed for Families: Birth – Adult Years
Early Years Strand
School Age Strand
Secondary – Student Leadership Academy
Adult Strand
Parent Strand
Professional Strand
---
Sponsored By:
Foundation of Developmental Disabilities (FDD)
Southwestern Community College
San Diego Regional Center (SDRC)
La Voz de Padres: Special Families Optimist International Club
Sweetwater Union High School District (SUHSD)
South County SELPA
Arc of San Diego
Exceptional Family Resource Center (EFRC)
The Department of Special Education SDSU
State Council on Development Disabilities
Parents Institute for Quality Education (PIQE)
Mental Health America
Chula Vista Elementary School District (CVESD)
Optimist International Club
ABA Association
TASK
Building Lives for Better Future