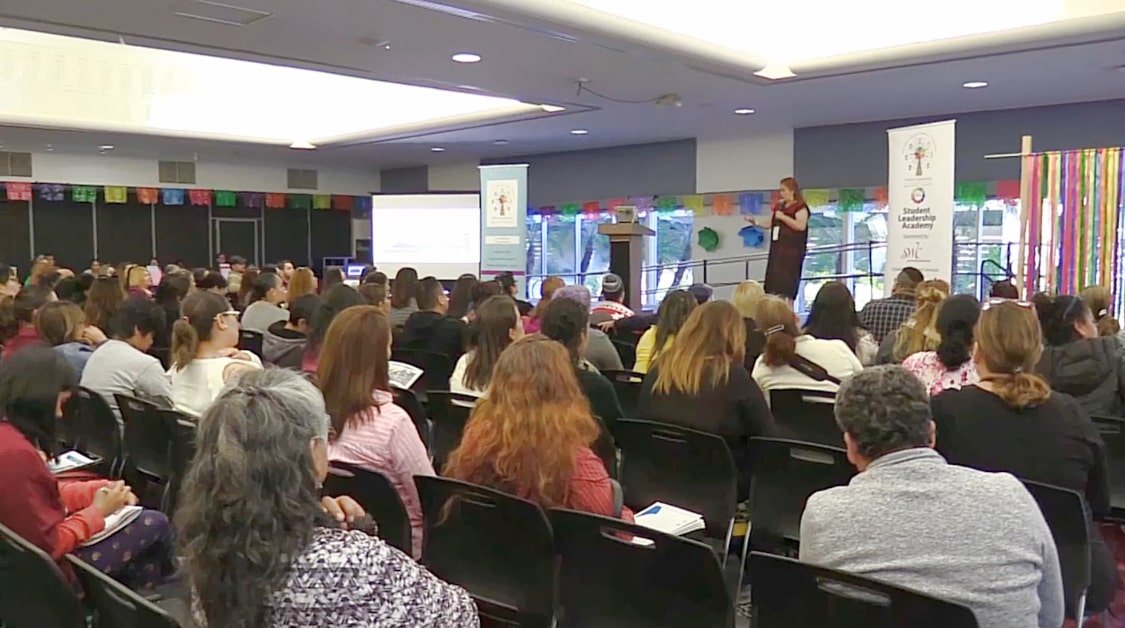 Our Vision
The purpose and vision of the FERIA Partnership Annual Conference Collaborative is to empower Latino families and provide them the knowledge to effectively support their children with special needs from cradle to college to adult life as well as to assist them in attaining their optimal learning potential through a culturally and linguistically responsive home, school and community collaborative in San Diego county, including a high school student leadership/self-advocacy and professional strand.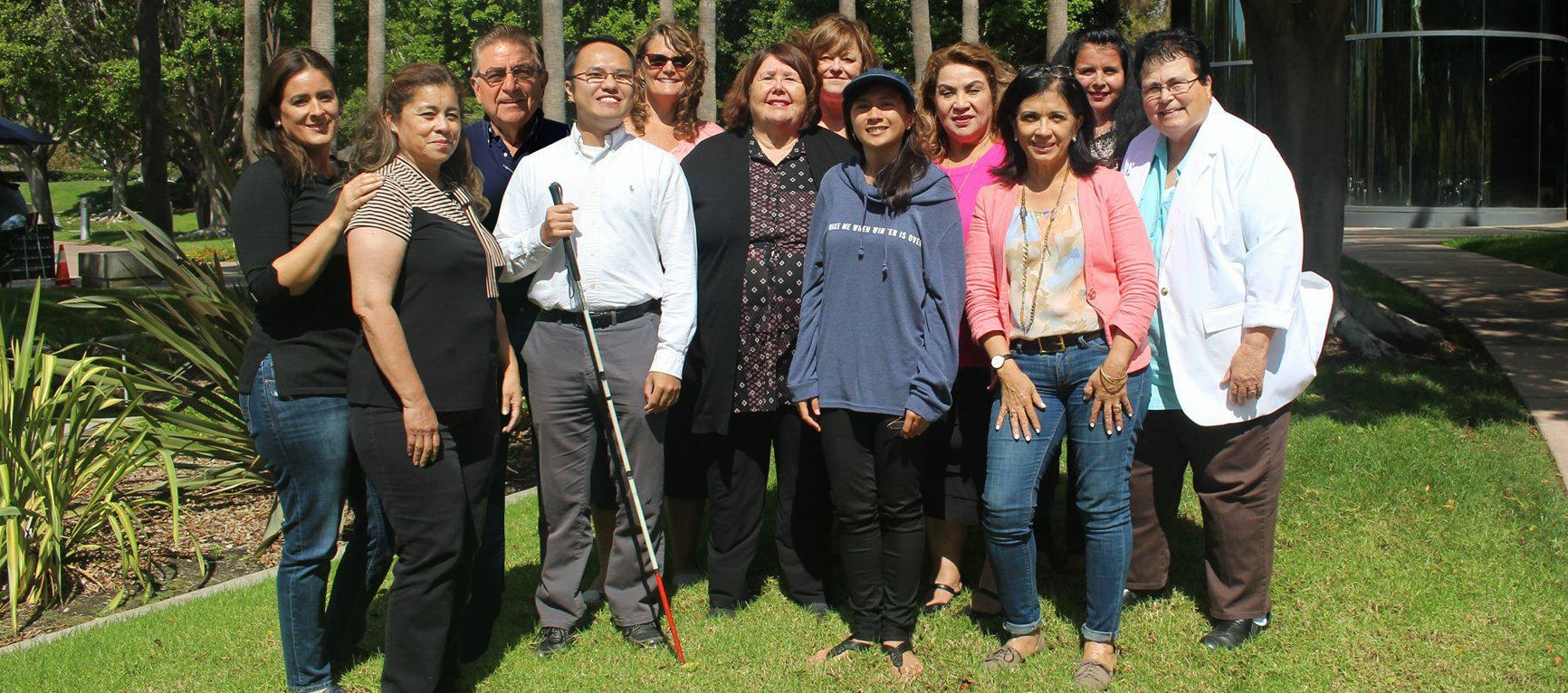 Our Mission
The mission of the FERIA home, school and community partnership is to provide an inclusive culturally and linguistically responsive conference environment, which creates a learning environment developed by Latino family voices. Professionals and parents will learn about evidence-based programs, home/school language and literacy strategies, agencies and organizations available in the local community. Identify resources that supports the social, emotional and academic development of their children and which will result in fostering student success that prepares individuals with special needs to be contributing members of society and to participate successfully in our local as well as our global community.
Motto: "We Build Latino Parent and Student Leadership"
Conference Description
5th Annual DSS FERIA Partnership Conference
Co-Sponsored by the Southwestern Community College
SWC Disability Support Services (DSS) Office
The DSS FERIA Partnership Conference is a culturally and linguistically appropriate meaningful, practical and useful productive one-day conference for 300 Latino parents, caregivers and professionals working with special needs students from Pre-School, K-12 and Adults. A primary focus is on home- school-community collaboration. The conference is a collaborative effort between, (F) Families, (E) Educators, (R) Resources (I) IHE's, and (A) Agencies working together = Equal Student SUCCESS!

In addition, the conference also offers a Self-Determination-Student Leadership Academy for high school students, grades 9-12 as well as extended conference bi-monthly classes such as the Parent Leadership Academy which is jointly sponsored by the FERIA Partnership, La Voz de Padres Latinos and TASK.
College scholarships are offered to 2-3 seniors participating in the academy by the Bonita Optimist Foundation (Scholarship Application submittal required).
This year's theme is: Knowledge is Power: Continuous Learning Builds Parent Leadership
---
Descripción de la Conferencia
5ta. Conferencia FERIA DSS Anual Asociación
Co-patrocinada por el Colegio Comunitario Southwestern
SWC Oficina de Servicios de Apoyo a Discapacitados (DSS)
La Conferencia FERIA DSS Asociación es un día cultural y linguisticamente adecuada en su significado, practico y productivamente valiosa para 300 padres latinos, proveedores de cuidados y profesionales dedicados a estudiantes de necesidades especiales desde Pre-escolar, K-12 y adultos. El enfoque primordial es una colaboración basada en el hogar-escuela. La conferencia es un colaborativo entre, (F) Familias, (E) Educadores, (Recursos), (I) IHE'S, Y (A) Agencias trabajando en conjunto = Igual a EXITO Estudiantil!

Además, la conferencia ofrece tambíen la Academia de Auto Determinación Estudiantil para los estudiantes de preparatoria, años 9-12, así como clases bi-mensuales, tal como la Academia del Liderazgo de Padres conjuntamente bajo el patrocinio de FERIA Asociación, LaVoz de Padres Latinoós y TASK.
Se ofrecen becas universitarias para 2-3 estudiantes del 12 año escolar a participar en la Academia de la Fundación del Club Optimista de Bonita (Se requiere someter la Solicitud para la Beca).
El tema de este año es: Conocimiento es Poder: El continuo aprendizaje edifica el Liderazgo de Padres
Parent Testimonials
"Loved the speaker and content. I wish and hope this workshop can be given to every family starting the process. Extremely helpful and empowering."

– Let's Get Organized: IEP Record Keeping Workshop